Here is Angela Crawley's 15 from '15:
1) Where were you born and raised?
Born and raised in Hamilton. Lived there my entire life.
2) What did you want to be when you were 16?
I wanted to be a modern studies teacher, to teach other people about politics. I loved modern studies, and my teachers, and I thought it would affect change. That didn't quite happen.
3) When did you first become interested in politics?
I grew up in South Lanarkshire, an area that's quite deprived. One of the first campaigns I remember was to scrap the graduate endowment fee – which was a backdoor tuition fee. At the end they asked you for £3,000.
In the grand scheme of things, it's not that bad. But it was the idea of being tuition fees through the backdoor. As a 21-year-old, as a graduate, I couldn't afford that. So I went on to study politics, and fought that campaign based on education being based on your ability to learn, not to pay. I was a bit militant.
On independence, I always thought it made sense that Scotland should make all its own decisions, and when it came to big decisions of whether we should go to war or not, I didn't understand why decisions in the main were made by governments we didn't elect. It seemed practical to me that if we had a Parliament in Edinburgh it should take all the decisions.
4) Do you have any political heroes?
I don't know if I had a hero – but I had people I admired. Margo McDonald, Winnie Ewing (legendary nationalist politicians) … more recent examples I think Malala (Yousafzai) is incredible. I would rather look at people who make a statement in life.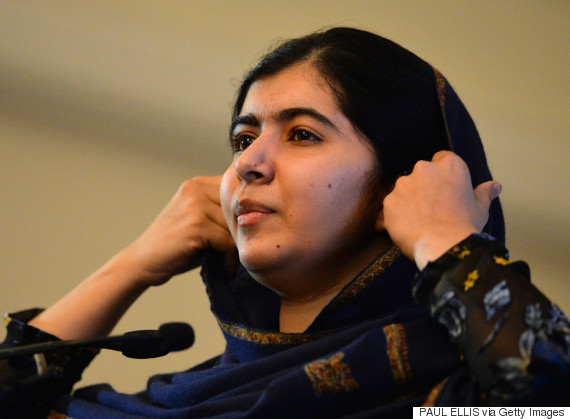 Malala Yousafzai, the activist for female education and the youngest-ever Nobel Prize laureate
5) Who is your favourite politician from another party who is currently active?
I have quite a lot of respect for (former Conservative Secretary of State) Maria Miller, who chairs the women and equalities select committee (which Angela serves on). The work she's done and the way she chaired the first women and equalities committee that ever existed, it's admirable, actually.
6) What did you do for a living before becoming an MP?
I became a councillor when I was 24. So I got elected when I was quite young and realised local government was not what it was cracked up to be, so I went back to do my graduate degree in law. So I was finishing my finals during the election.
HuffPost: Why local politics? I thought why is local government made up of all of these men sitting on a retirement fund. Something has to change. If nothing else, if I spent three years being a thorn in their side, fine.
I got my degree, I survived. It was surreal – I remember going in for one of my exams a week before the election and I remember Alex Salmond was coming to the constituency. So I had to traipse all these books on the campaign trail with me. I thought: I started my law degree, so I'm going to finish it.
I didn't really have a plan for May 8 – so I thought I'd better tell uni and say I won't be in for my last exams. They were really good and moved them, but they were like: 'You're doing what?'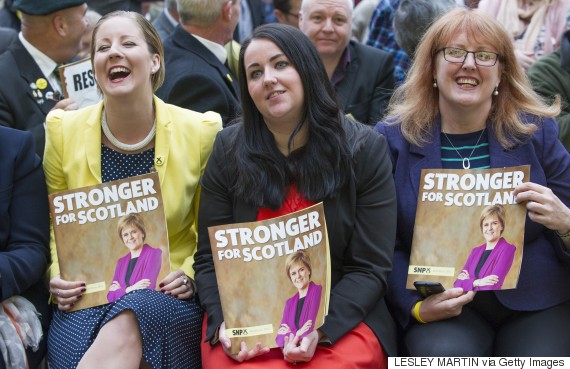 Angela Crawley, centre, on the campaign trail before being elected among 56 SNP MPs
7) What do you do to relax?
Politics is such a sad thing because you don't have hobbies. For a good nine or ten months I realised I was doing nothing other than politics, so I got a Cineworld card. I went to the cinema five times in a weekend.
8) If you could run any Government department, which would it be?
I'd quite like the portfolio for women and equalities. If you could redress the gender pay gap, if you could redress inequalities, if you could get everyone on to a level playing field then the economy would fare better, people would progress further. It's a massive area that needs more attention.
9) What is the last book you read?
The Alchemist. Well, I've started it. I've not got very far yet.
10) Who is your favourite band/artist?
Fleetwood Mac. I'm a massive Fleetwood Mac fan. HuffPost: Favourite album? I like Tusk, which is a bit out there. Most people like Rumours, or the really old stuff. I'm a massive Stevie Nicks fan. I'm catching up with American Horror Story and there's one season where they have one character who is obsessed with Stevie Nicks – every time she's on, Stevie Nicks play, which is pretty cool.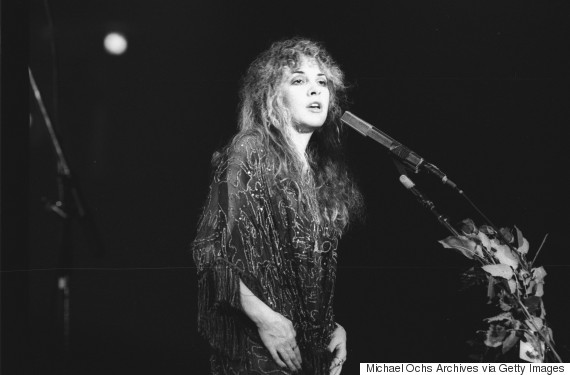 Fleetwood Mac singer Stevie Nicks
11) Would you rather go on X Factor, Great British Bake Off or Strictly Come Dancing?
Bake Off.
12) What has been the biggest change since becoming an MP?
When I go home, I don't feel like I've changed. But when I go to the supermarket people kind of look at you funny. The travel is the biggest impact on your life. The travel, the flights, the living out of a suitcase. It's a weird lifestyle.
13) What is the one thing you would change about UK politics if you could?
A lot of things, but politics needs to be more representative. I don't think this place is representative. It's still men in grey suits. I want to see women, I want to see young people, I want to see LGBT, I want to see more of the BME community. The UK is a diverse country so why is Parliament not reflective of that? Until that, this building won't engage with people, and they won't engage with it. I think there's an onus on parties to be more reflective.
The SNP Westminster group are reflective of a membership of people who joined, who wanted something different. The people they chose as candidates are more reflective of our membership. Parties have to make sure they're embodying society.
14) What one reason would you give someone to visit your constituency?
New Lanark is pretty cool. The old industrial mills, and it is a massive historical site. It was also one of the first places to pioneer education – children went into education rather than straight into the mills.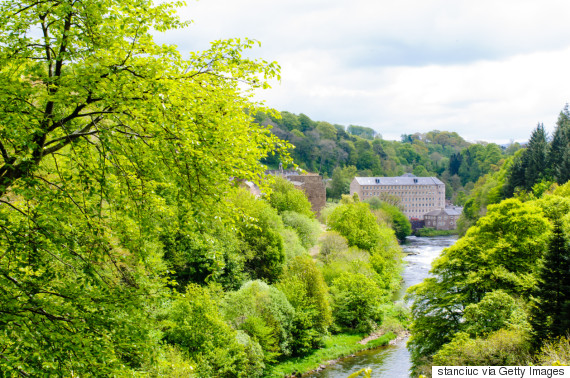 The New Lanark world heritage site
15) What three words would your best friend use to describe you?
I'm bossy. Caring? I'm pretty organised.